Book Now
Best Rate Guarantee
Meetings & Events Demo Page
Impress Your Guests
The Inn of the Hills Conference Center provides more than 22,000 square feet of indoor space that can accommodate banquets for up to 600 guests or classroom-style seating for up to 500 meeting and lecture participants. The 4,000 square foot lobby of the Conference Center provides an inviting backdrop for exhibitor space and is perfectly suited for meeting registration, receptions, and coffee breaks. In addition to the Conference Center, the Bluebonnet, Boardroom, Angora and Executive Rooms are ideal for private dinners, corporate retreats, seminars, hospitality gatherings and meetings of all sizes.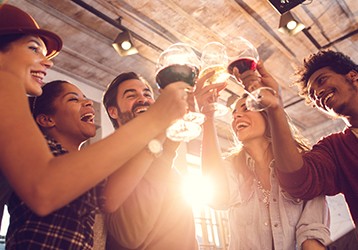 GROUP & SOCIAL EVENTS
The Inn of the Hills Hotel & Conference Center is the perfect place to host anniversary celebrations, retirement parties, graduation receptions and more. Unmatched in the Kerrville area for size and amenities, our specialty has always been our food. Ranging from homestyle cooking to gourmet dinners and elaborate hors d'oeuvres, our full-service themed buffets and custom catering cannot be beat!
CORPORATE RETREATS
The Inn of the Hills is a perfect venue for corporate retreats, team building trips and private work projects. We provide a creative atmosphere for brainstorming "out of the box" ideas with your team and bringing solutions back to your workplace. To learn more about how the Inn of the Hills can accommodate your company, please contact the Sales office at events@innofthehills.com or by calling 830-895-6018.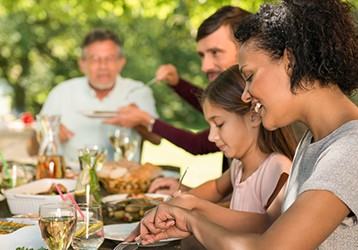 FAMILY REUNIONS AT THE INN
Our newly renovated Casa 340 Hospitality Room is perfect for reunions and family gatherings at the Inn. Please contact the Sales office at events@innofthehills.com or by calling 830-895-6018 for additional information or to inquire about open availability.
Event Spaces
The Inn of the Hills Hotel & Conference Center offers outstanding meeting and lodging accommodations for groups of 10 or more rooms per night. Our professional Meeting & Event Staff will coordinate your meeting details and individual needs to ensure the success of your event. Please contact Melissa Condry, Director of Sales at mcondry@innofthehills.com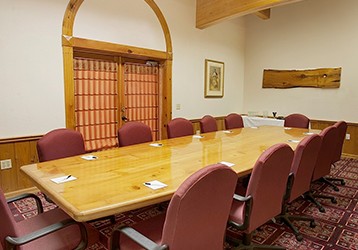 Boardroom
The Inn's Boardroom comfortably seats up to 14 people in executive chairs set around a solid wood professional boardroom table, and is ideal for Executive and Committee meetings.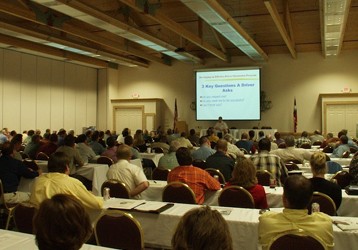 Executive Suite
Our Executive Suite offers a total of 1173 square feet which can accommodate between 10-80 people. The Suite can be divided into two separate rooms: Executive 1 & 2. Each include restrooms and a kitchenette, can accommodate 10-32 people, and are ideal for hospitality breakouts and smaller gatherings.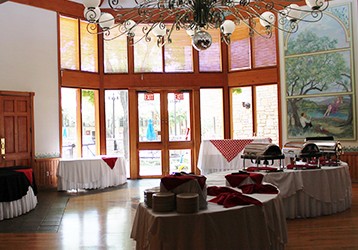 Gazebo Grand Master
Offering natural light and 4480 square feet of space, the Gazebo Grand Master is the perfect venue for professional business meetings and upscale social events. The inlaid Texas Star hardwood floor serves as a centerpiece for this elegant room, which holds up to 300 people.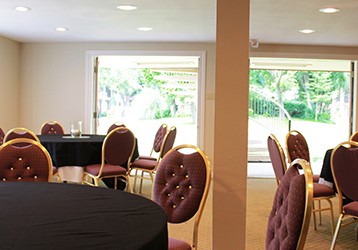 Bluebonnet 1 & 2
Bluebonnet 1 & 2 can be adapted for a variety of events. Each room offers 1140 square feet (or 2280 combined) and boast permanently mounted and synced projection systems and seating for up to 180 guests. The limestone fireplace in Bluebonnet 2 creates an intimate setting for business dinners, meetings and social events for up to 80 people, but both spaces are equally spectacular and can be catered to meet guests individual needs.
Angora
Located off the front entrance to the Inn, the Angora room is 1104 square feet and accommodates groups of 10 to 60 people. For smaller, more intimate groups, the Angora can be divided into two separate venues - 690 and 414 square feet - perfect for hosting formal dinner parties for up to 60 guests each.